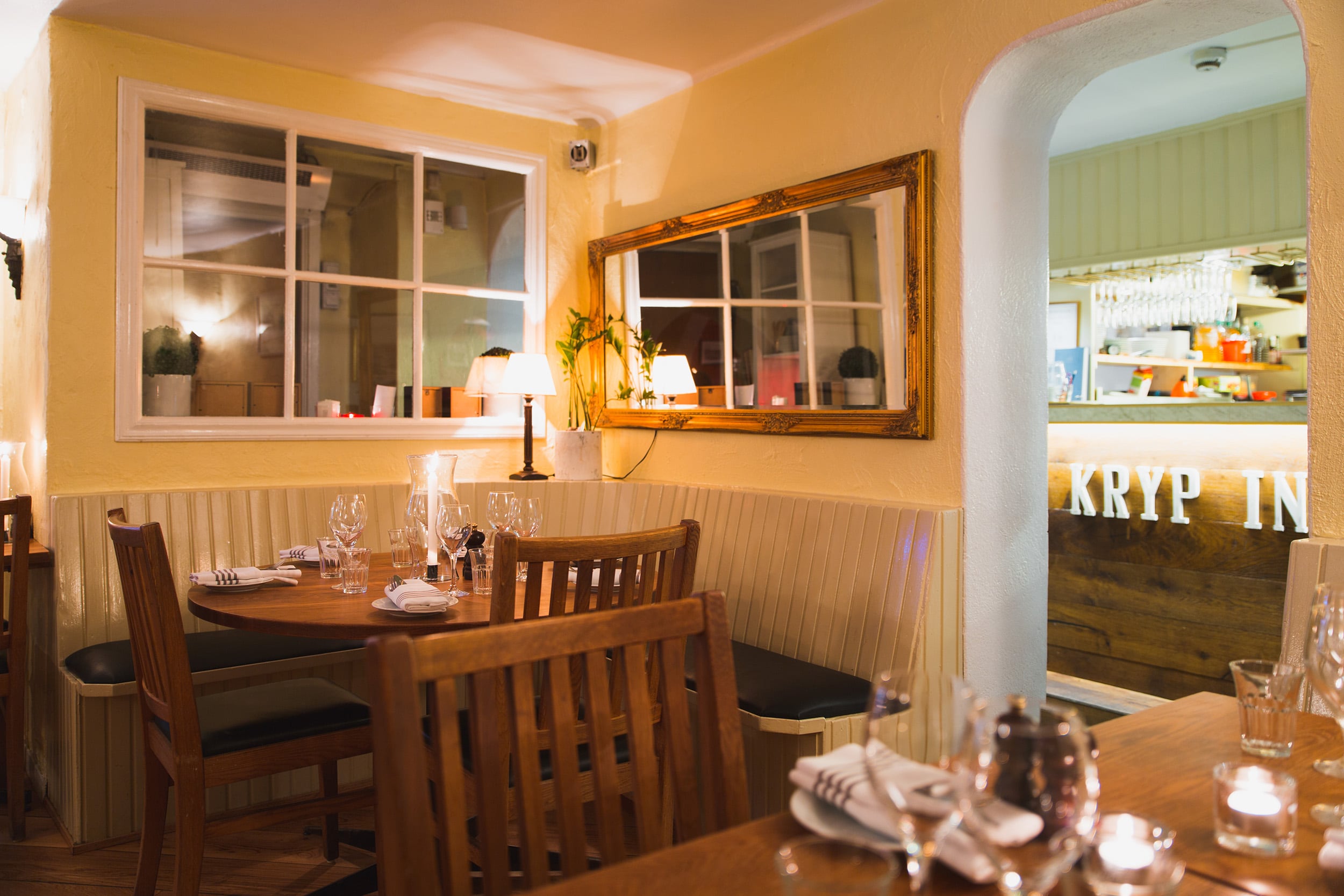 Our restaurant serves excellent homemade food in rustic yet modern and comfortable surroundings. You can find us on picturesque Prästgatan, in the most ancient part of Stockholm. This narrow medieval cobbled street runs along the western edge of the Old Town, bordered by Kåkbrinken in the north and Tyska brinken to the south. All along the street you'll find fascinating traces of historical events.
On the corner of Kåkbrinken and Prästgatan, for example, you'll find a 12th century runestone erected by Torsten and Frögunn in memory of their son. You can also see a 17th century gun barrel, put there to protect the edge of the building against damage from horses and carts. Sweden's most famous artist Carl Larsson was born at Prästgatan 78 on the 28th May 1853. If you want to experience a spooky part of the street, head down to Helvetesgränden ('Hell Alley") in the southern part of Prästgatan, where the city executioner used to live. It's said you can still hear the screams of the people he executed.
Welcome to Kryp In for a meal in historic surroundings!
After 17 fantastic years in the Old Town, we have opened our second Kryp In restaurant. You'll find Kryp In Södermalm on Timmermansgatan 22 close to Mariatorget.
Kryp In is a neighbourhood restaurant serving hearty homemade food. Enjoy food and drinks made with passion and attention to detail in relaxed surroundings. You're just as welcome to drop by for a glass of wine and a few snacks in the bar as you are to spend to spend the whole evening with us enjoying a three course dinner.
Once again we wish you a very warm welcome!